Leading Robotics and Automation Since 1994
Founded on the premise that servo technology was the future of packaging and built on the success of high speed motion systems, Automated Motion has some of the best and most experienced engineers in the robotic automation industry.

Putting Robots in Motion since 1994, Automated Motion has successfully implemented robotic palletizing, packing, and pick/place systems for many of the Fortune 100, Fortune 1000, and privately held companies. 

We are dedicated to the challenge of providing our customers with the right technology for their project and have a staff that views our customers as partners; Automated Motion is committed to providing world class quality with unsurpassed performance while maintaining the highest customer service in the industry.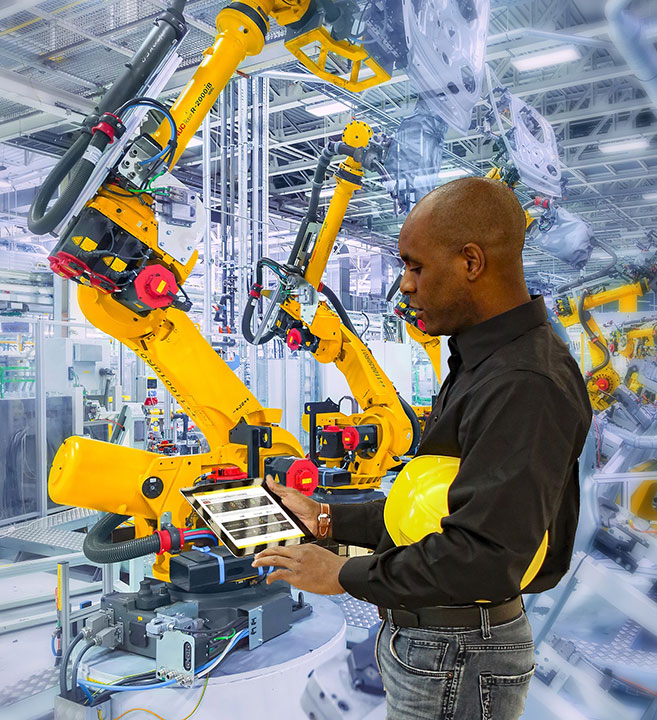 IoT & Service After the Sale
Automated Motion's philosophy is that we build robust systems, that our customers should be treated like partners, and, while our systems should not require service, we can be relied upon to provide excellent support after the sale to get a quick response.

Automated Motion offers several support options.  When you purchase a system from Automated Motion, our sales manager will go over these options in depth:
Daytime Phone Support 8am to 5pm EST:  Call us and we will do our best to help.

24 hour Emergency phone support:   Sign an annual contract and you will receive an 800 number 24 hour support.

Remote Connectivity & Support, part of our Industrial Internet of Things (IoT) platform:  Sign an annual contract and AMI will install secure hardware in your system, enabling remote access to the PLC and Robot for real time, on-line troubleshooting.

ZDT, part of our Industrial IoT platform:  Through our partnership with FANUC, we offer FANUC's ZDT (Zero Downtime) product, enabling our customers to partner in FANUC's predictive analytics and maintenance program that enhances overall robot performance, optimizes maintenance, and increases robot life. 

On-Site Support:  it is rare, but sometimes on-site is required; Contact us and we will provide a quote.