Robotic Palletizers
Proven reliability in robotics
The right robotic palletizer for the right application
Whether the need is a single end of line palletizing application or multi-
line centralized palletizing, Automated Motion brings over two decades of palletizing experience with a variety of robotic solutions to solve the challenge.
From complicated point of purchase to basic case, bag, tray, or layer palletizing and de-palletizing.
Articulated Robot Palletizing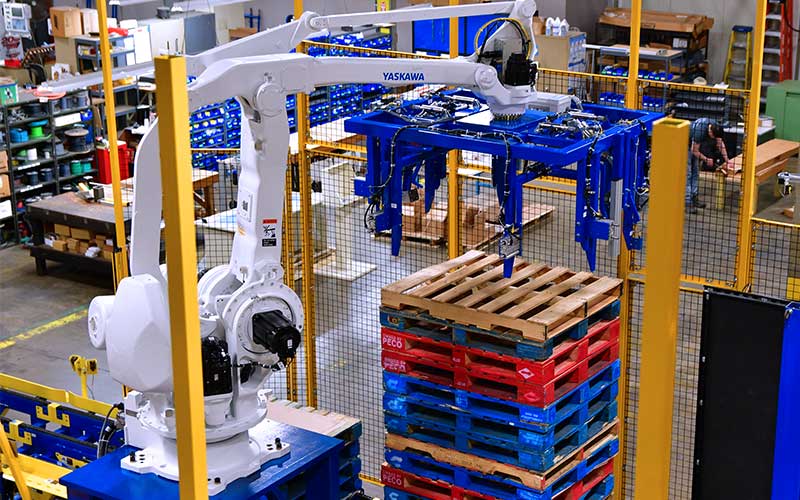 Articulated robot based palletizing solutions are versatile and can be engineered for a wide range of size and payload requirements. Whether you need to handle one or multiple production lines, the system
can be configured in the most efficient way.
Learn More
Eliminate the heavy lifting! The AquaLoader delivers unparalleled performance for loading and unloading ProStack, TierStack and metal racks 5 gallon and 3 gallon water bottles at speeds up to 1400 bottles/hour.
Learn More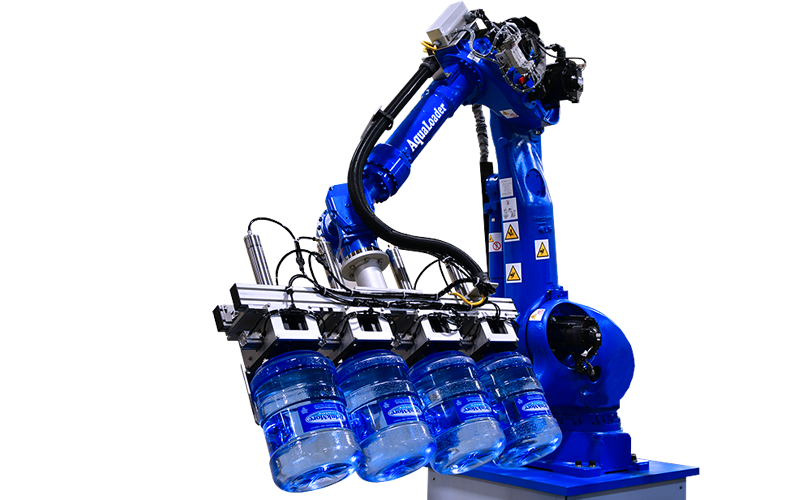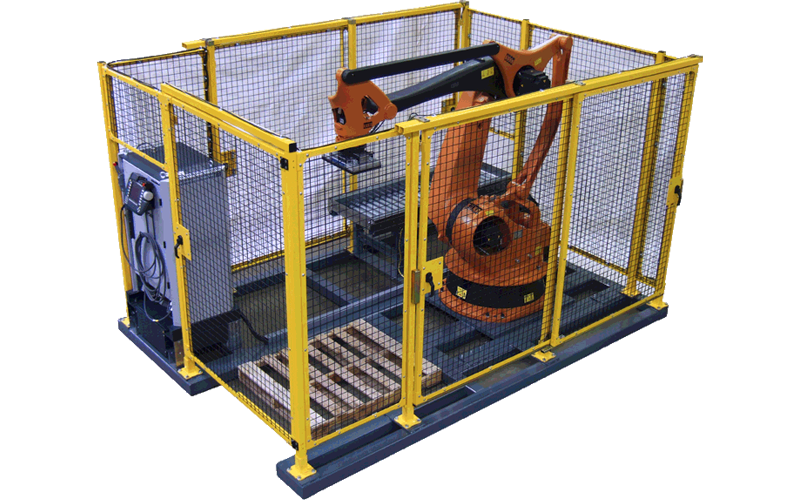 The P3 Palletizing Cube is a moveable, flexible palletizing cell suitable for case, carton, pail and bag applications.  The complete pre-assembled end-of-line palletizing solution design results in an economical solution minimizing installation time and maximizing your return on investment.
Learn More
The PolarPal freezer rated palletizing solution utilizes the frost-proof Quantec robot from KUKA to provide a complete system that can handle a variety of product sizes in temperatures down to -30 degrees C.
Learn More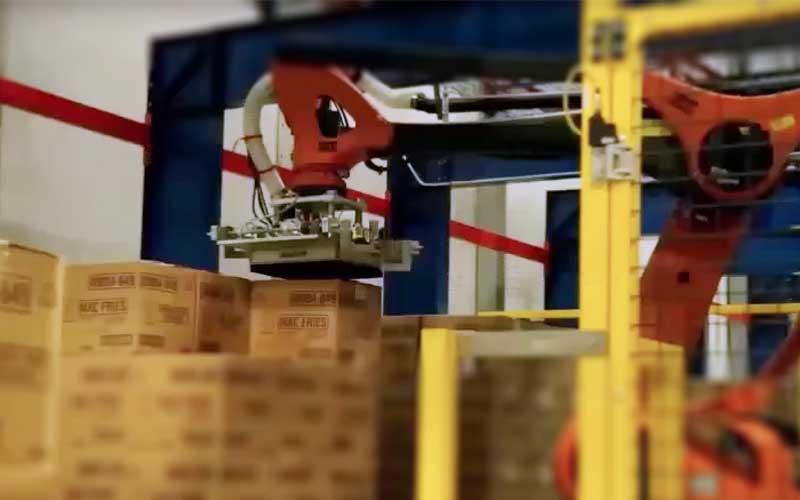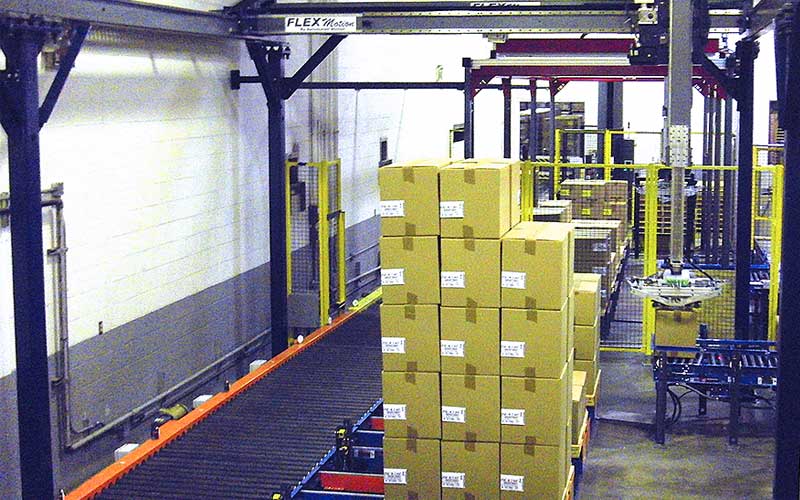 The FlexMotion Series of Gantry Robots combine a heavy duty mechanical design with the latest Rockwell control technology.  It offers unparalleled quality, reliability and ease of programming in a gantry style robot that can cover a large working area.
Learn More
The EZPix System is perfect for distribution layer handling requirements.  It can pick and move entire layers of product weighing up to 400 pounds.  The scalable design can encompass over sixty feet and twelve pallet positions, allowing for mixed pallets to be built with eleven different products.
Learn More