Automated Picking Solutions
Compact footprint, flexibility, and unsurpassed uptime
High Speed Picking and Vision Guided Systems
Automated Motion's high speed picking solutions utilize the latest in robotic and vision technology. Our VersaPicker with integrated vision provides benefits through compact footprint, flexibility, and unsurpassed uptime. Each system is custom-built to your specifications, while maintaining industry standards for safety.
Increase production line flexibility and productivity with Automated Motion's high speed VersaPicker systems. All systems are fully tested with production line product and debugged prior to shipment.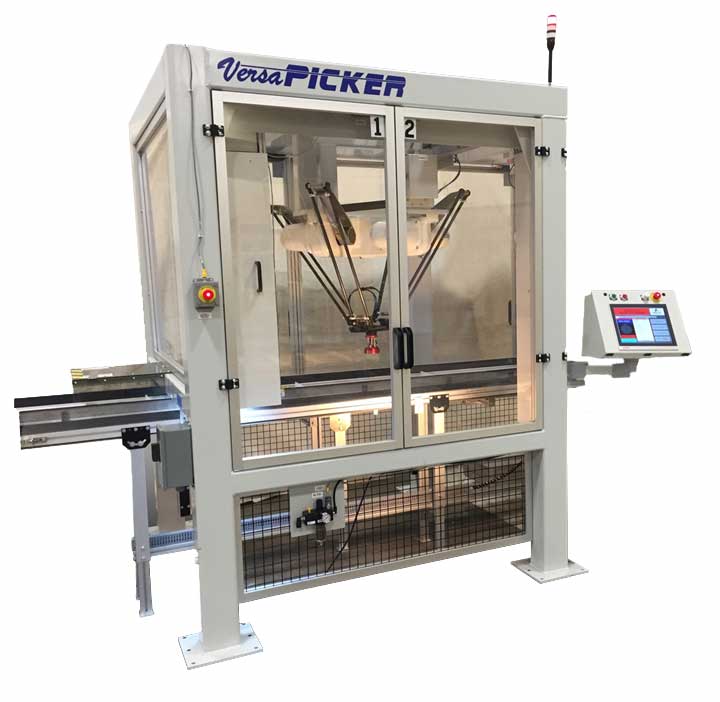 The VersaPicker is a high speed pick and place robotic solution. Automated Motion can provide this with an integrated vision system to identify product location or as a stand-alone robot.
View Details
Automated Motion can provide vision guided robotic pick and pack systems. Our standard solution integrates COGNEX proven vision hardware and tools to provide accurate and flexible product identification.
View Details